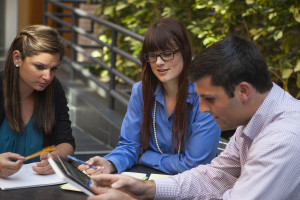 There are so many lessons we can we take from the field into the boardroom. In this post, I'd like to share a few, snatched from today's headlines.
The Back Story
I watched her hurl herself into the bleachers – scaling a pretty impressive vertical – to give her family the hug they deserved for years of teamwork. Her unstoppable exclamations to her family and friends was, "We did it…Thank you. Thank you. Thank you." Though it was a solo event, it would never have occurred to her that she accomplished this alone. For me, this was actually a more exciting moment than her whisk through the actual finish line.
I am, of course, referring to Noelle Pikus-Pace's silver medal skeleton run at the Sochi Winter Olympics today. I'll come right out and admit it: all I know about skeleton is that I, personally, would not be willing to barrel down an icy sled run, head-first, at 80 miles per hour. Though I know precious little about skeleton, I do know a lot about people and there's so much we can all learn from this heartfelt expression of joy, respect, and inclusivity.
For Noelle Pikus-Pace, finally winning an Olympic medal was a dream come true. At 31, with two young kids, she hadn't planned on this turn of events. Going into the 2006 Olympics, she was the gold medal favorite until the trials, when a bobsled crashed into her, threw her 30 feet in the air, and shattered her leg. She could easily have packed it in.  In fact, her trainer has said, "That was a career ending accident for probably 99% of the athletes."
Instead, she decided that, "There's always a way." One year later, she won the World Championship with the largest margin in the history of the sport.
Lesson 1: Grit, determination, and positive attitude are necessary ingredients for success, whether in sports or in business.
Following the World Championship, Olympic metal was still elusive. In the 2010 Vancouver Games, she missed medalling by 1/10 of a second. After all those years of training, many people would have called it quits. Enough's enough. In fact, after coming in 4th in Vancouver, she formally retired to spend more time with her family.
And then something happened that re-calibrated her perspective. She had a miscarriage at 18 weeks, and learned the meaning of true devastation. Her husband suggested training for Sochi, in the hope of funneling her energy into a positive and meaningful goal. The family focused on fundraising so that they could travel together for the years necessary to train, compete, and accomplish her goals.
Lesson 2: It takes a village. It always takes a village. And it's better that way. More pleasurable to us and everyone else. The more we get that and give the appreciation and respect that we get, the more successful we'll be.
Noelle speaks of her medal as a team effort and refuses to take full credit for the effort, inspiration, or accomplishment. When competing, she doesn't feel alone. "Even though it's just me at the starting line, it's a whole team behind me."
Lesson 3: Give back. You can make a difference. And you always get back more than you gave.
Her teamwork doesn't stop with her own wins. She has partnered with Kellogg's "Give a Great Start" program, which donates breakfast to a child in need every time her video is shared online. One in every five kids goes without breakfast every morning – absolutely unacceptable in her point of view. As a mom and an athlete, she knows the importance of breakfast and refuses to allow others to go hungry when she has the power to make an impact.
Living These Lessons in the World of Business
When you, as a business owner or executive, model grit, determination, and positive perspective, it's contagious. One of the best ways to motivate your people is to show them how to meet challenges, rather than telling them how to behave.
And when you demonstrate your commitment to the team, you'll get at least as much in return. In the same way that grit gets the team through the hard times, appreciation and inclusivity retains them through the good times. When everyone shares in the rewards (whether literally or figuratively), you build a happy company or department.
Finally, get your people involved with giving back as a mission, and you do good in the world while building a sense of duty and connection. When everyone's values are aligned in demonstrable ways, you've truly got a winning team.
**** Please watch this short video to ensure that a child in need gets breakfast.